Müller Temperature Sensor MT
Application examples
These special thermocouples have been specially developed for use in engines. They are ideal for dynamic measurements of temperature changes on the surface of a body. This can be the piston or cylinder surface in a running engine, as well as measurements of any other dynamic temperature determination.
The MT 092 sensor, for example, is small enough to be integrated into any contour of, for example, an engine piston surface. In addition, it has an insulating surface opposite the engine housing to be protected against voltage disturbances in the car.
The sensors are usually glued in place, for marine engines they are also screwed in. For this purpose, we offer threads and short 20 cm cables with an extension for easier screwing in on the MT 19 and MT 36 models. The sensitive end of the probe is closed. This offers the advantage of a long service life, even though this is usually limited by deposits in the combustion chamber.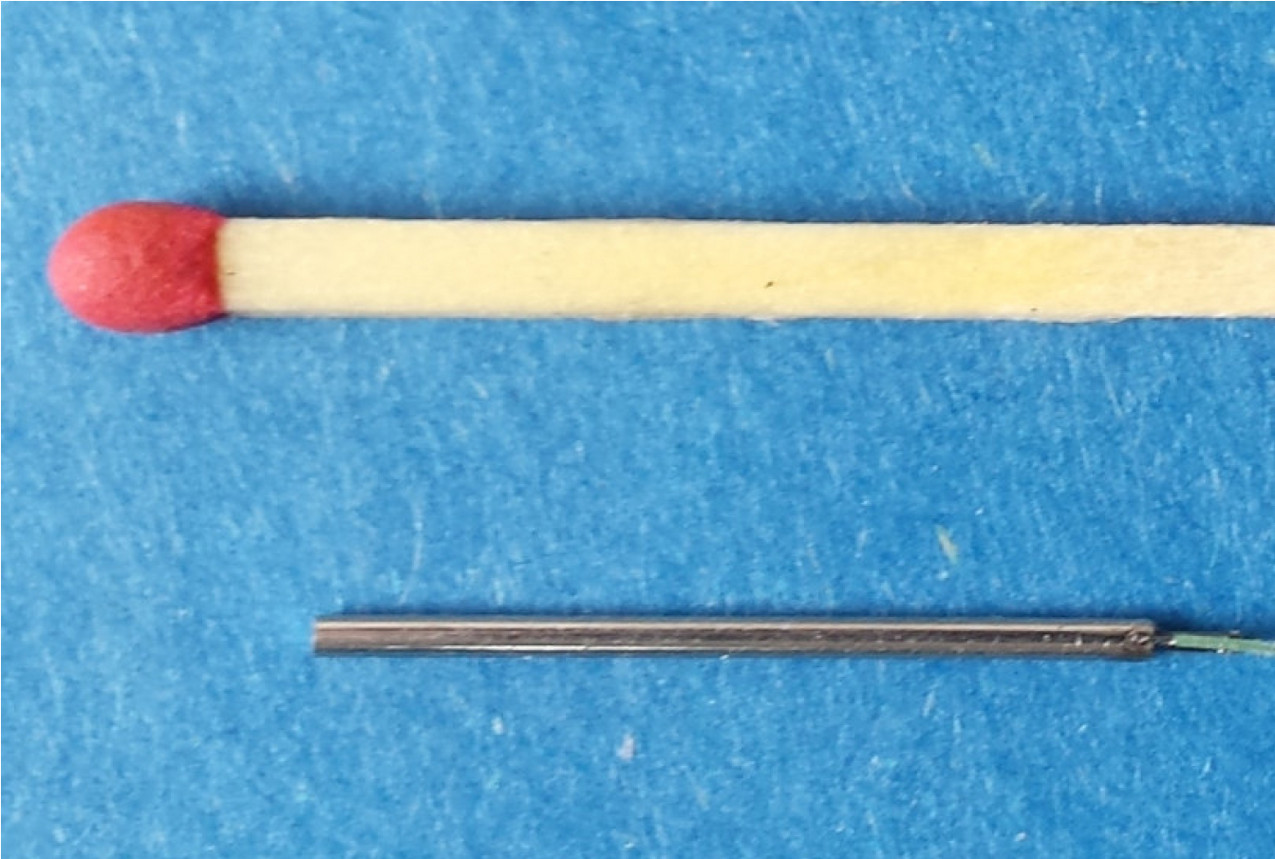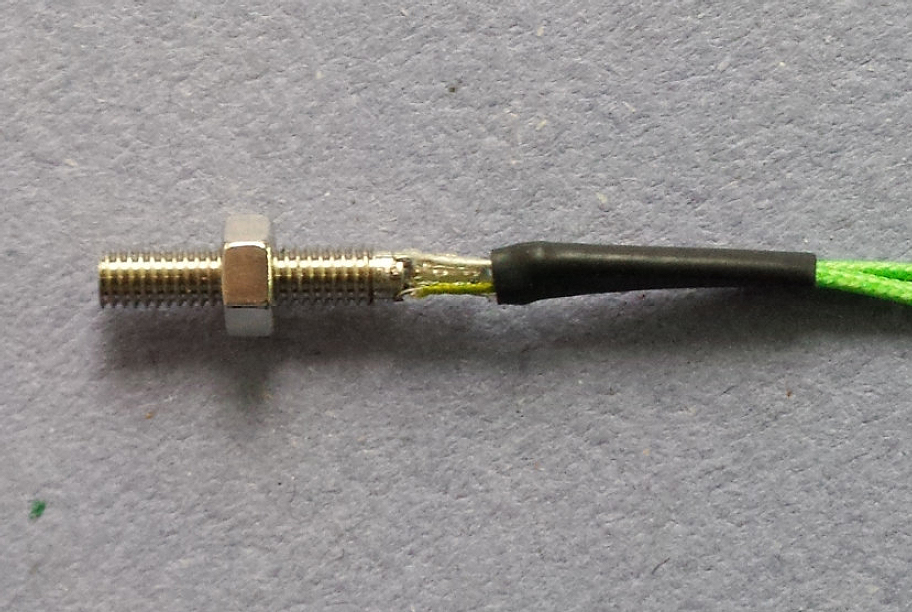 Experience with use in the combustion chamber has shown that the durability is at least one
measuring day. If the sensor no longer shows a signal, the sensor surface must be cleaned.
This gives them an almost unlimited shelf life. The sensor itself is extremely robust.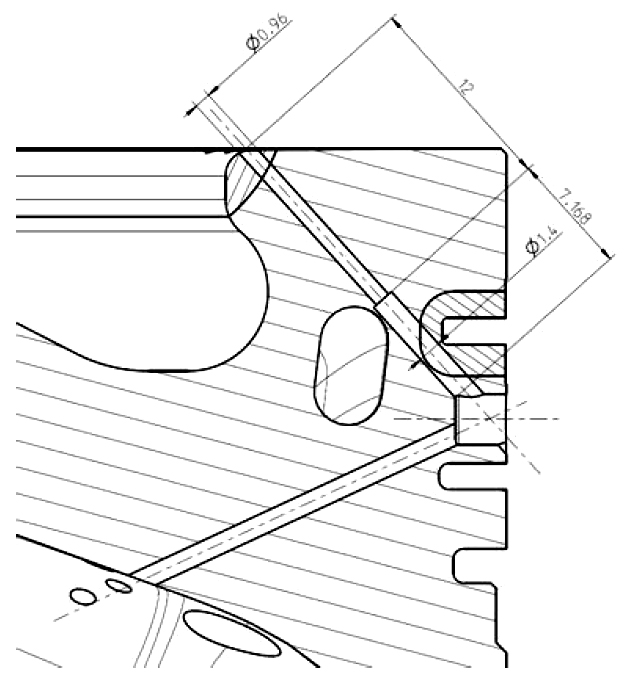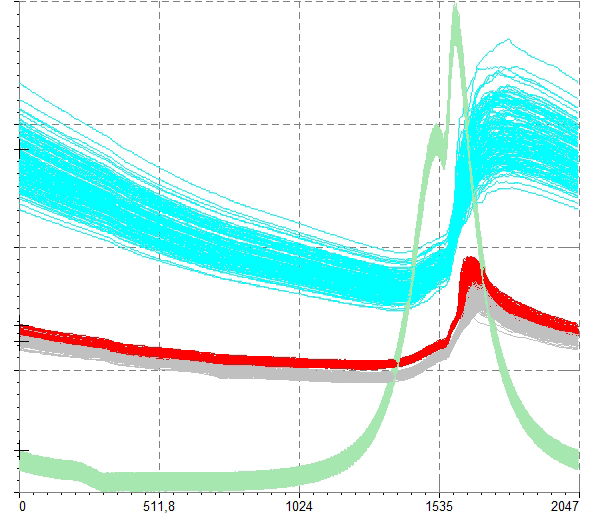 The dynamic, continuous heat flow through the surface of a wall can be determined using our special Müller MDT double-head temperature sensor with measurement on both sides. This double-head thermocouple in diameters of 1.9 or 3.6 mm allows the surface temperature to be measured on the hot side and simultaneously on the back side of the sensor. This principle is subject to the laws of simple heat conduction. From this, the dynamic, continuous heat flow can be determined. The same applies if the temperature on the rear side is known for the simple temperatures, e.g. due to the oil temperature, which fluctuates little.
To quantify the temperature curve and the heat flux as a function of time, we offer the program Heat Flux Calculator HFC. It calculates the temperature curve from the measurement signals and, together with the characteristic material data of the sensor, the heat flux into the surface in a simple way.
To amplify the low signals of the temperature sensors, we recommend our voltage amplifiers MFA 1000 or MVA 10 with filter for 1 MHz bandwidth.
Technical Data
| | |
| --- | --- |
| Sensor Type: | Thermocouple Type E and K |
| Material: | Chromel - Constantan, coaxial for type E |
| Temperature range: | Type E: - 200 to 900 °C |
| | Type K: - 200 to 1170°C |
| Temperature sensitivity: | 1 K |
| Heat flux: | 20 KW/m² to 5 MW/m² |
| Response time: | 0,2 ms |
| √ ρ c k: | About 8000 W √s/m²K |
| Diameter: | 0.92, 1.9 and 3.6 |
| Size: | MT 092: d = 0.92 x 26 mm |
| | MT 19: d = 1.9 x 26 mm |
| | MT 36: d = 3.6 mm x 17 mm |
| Sensitivity: | About 60 μV/K for type E, 39.9 μV/K for type K (s. IEC-584 T1) |
| Calibration: | Calibrated by the University of Aachen |
| Specials: | The sensor MT 19 and 36 can be designed as a Double-Head thermocouple for measuring on the front and the back side for continuous heat flux detection |
| Connection: | Via 2 m temperature resistance coaxial cable (400°C) with BNC pos. |
| Amplification: | Amplifier is needed. We recommend our MFA 1000 or MVA 10 plus 1 MHz filter |
Article-No. 100-001-0 Heat Flux Calculator software
Article-No. 100-002-1 MT 19, Type E, Diameter 1.9 mm
Article-No. 100-002-2 MT 36, Type E, Diameter 3.6 mm
Article-No. 100-002-5 MT 092, Type K, Diameter 0.92 mm
This sensor is also available with a DCL coating for electrical insulation from the engine.

Article- No. 100-002-10 Surcharge for Dual Head Sensor MDT